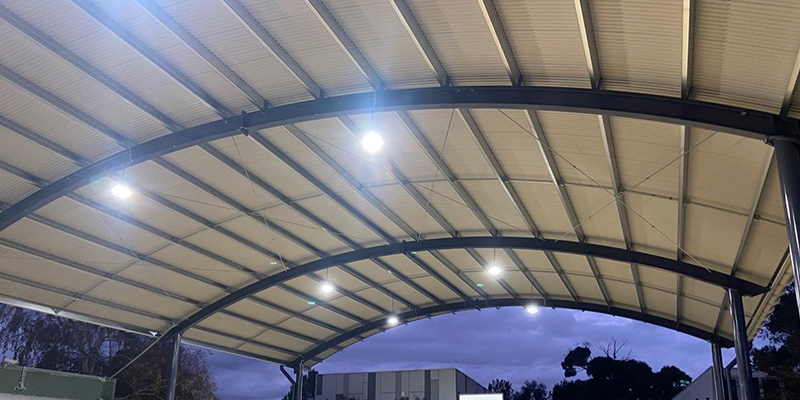 Commercial Electricians In Werribee
Cortal Electrical specialises in anything and everything electrical! Our commercial electricians will successfully complete any job (no matter how big or small) by going above and beyond to ensure your expectations are completely fulfilled. Whether it's an electrical emergency or a scheduled electrical inspection or installation.
Contact us at The Cortal Electrician and we can send a commercial electrician or an entire team to your site especially when it's an emergency. We value your time because we understand that it's your most valuable asset when running or growing your business.
Professional Electricians Werribee
We Are Experienced and Professional Commercial Electricians
Whether it's a small office or an entire commercial building, we've seen it all and will make sure your electrical systems are in tip-top shape. Our customers choose Cortal Electrical because of our 10 years of industry expertise, technical proficiency and strong commitment to get the job done no matter the circumstances.
What Is A Commercial Electrician?
A commercial electrician will specifically carry out electrical repairs and installations on industrial and corporate premises. These premises can include anything from offices, factories, shop-fronts, stadiums, classrooms – the list is endless! They are specially trained and hold different qualifications to general electricians as many states requires commercial electricians to undergo strict screens and checks. Furthermore, commercial electricians are expected to already have a number of years of industry experience, as they are often faced with challenging and demanding situations!
What Work Does A Commercial Electrician Do?
Commercial electricians possess the responsibility of being equipped with the professional expertise and knowledge to be able to resolve a number of different electrical issues and requirements. Some of these tasks include being able to successfully plan, install, repair, diagram electrical systems so that all systems works as efficiently and safely as possible. Some more specific tasks that commercial electricians are expected to carry out include: running electrical cables and wiring, installing ceiling lighting and fans, wiring different electrical instruments to power units and installing new electrical systems throughout commercial spaces. As commercial environments are often cluttered with different electrical installations, the ability of a commercial electrician to be able to quickly identify and resolve an issue is an important attribute. This means that commercial electricians should come equipped to any job site with all the tools and equipment potentially necessary to carry out any form of electrical work. As this work is demanding and often requires working outdoors and exposure to heights. These special electricians should be physically fit and able to work long periods of time, with very few moments of rest.
Commercial Electrician Expectations
Safely evaluate and plan any commercial venue's electricity requirements or issues
Make recommendations regarding current and future state of electrical equipment – by troubleshooting all connection mains and power units
Carry out scheduled maintenance on electrical equipment in installations
Resolve any and all customer expectations and specific needs – so that the work carry out meets client expectations, whilst also being safe